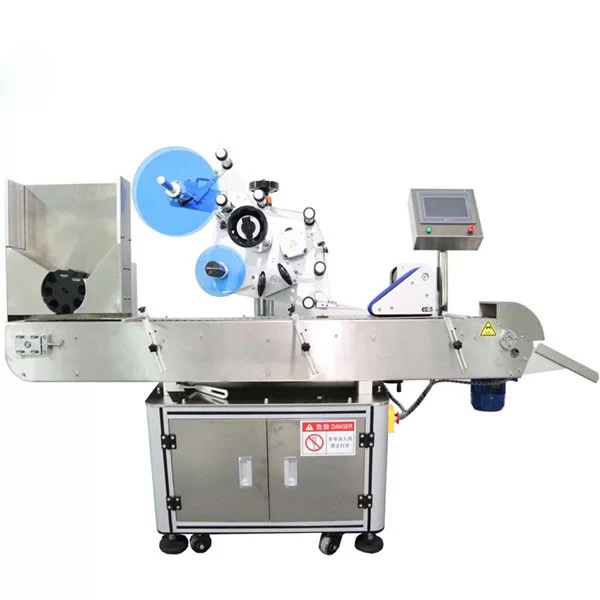 This device is suitable for circumferential or semi-circular labeling of various unsteady cylindrical objects. Widely used in cosmetics, food, medicine, daily chemical, electronics, toys, hardware, plastics and other industries, can achieve full circle / circle mark. The use of horizontal delivery and horizontal labeling increases stability and improves labeling efficiency. Optional ribbon coder and inkjet printer, labeling at the same time to achieve print production lot number, production date and other information, to achieve labeling – coding integration, reduce packaging processes and increase production efficiency. Applicable stickers, stickers, electronic surveillance codes, bar codes, two-dimensional code labels, transparent labels, etc. High equipment stability, labeling effect, no bubbles, no wrinkles, high labeling accuracy.
| | |
| --- | --- |
| Drive | Servo Motor Driver |
| Labeling Speed | 100-300PCS/Min |
| Bottle Diameter | 15mm-150mm |
| Label Length | 15mm-150mm |
| Label Height | 10mm-90mm |
| Label Exact | 1mm |
| Max Label Roll Diameter | 300mm |
| Label Core Diameter | 76mm |
| Input Power | 220V Single Phase 750W |
Product Features
* 304 Stainless steel frame construction
* Labeling speed is automatically synchronized with conveyor speed to ensure quality labeling;
* Automatic infeed turntable diameter 550mm
* Hot foil coding machine
* Servo motor and PLC and Touch Screen assure prefect label exact
* Automatically check the length of labels
* Equipped with warning device of insufficient labels, broken labels
* No bottle, no labeling
* No labels , no labeling and automatic warning
* No Ribbon, automatic warning
* The bottle stand on the tray , and automatic lay down on conveyor for labeling
* Servo motor control label , no label break , high speed.
The Automatic Ampoule/Vial Bottle Labeling Machine is fabricated under rigid supervision, keeping in view the strict GMP standards for use in Pharmaceutical and allied industries. Very strict quality control standards adopted during the manufacturing process ensure trouble free operation and need minimum maintenance / shutdown time. The High out put of the machine saving production cost and also saves valuable time. The Automatic Ampoule Labeling Machine has Variable AC Frequency Drive system for smooth control of the machine for required out-put Upto 300 Ampoules per minute. The machines having online batch printing. The Super Silent Machine has minimum noise pollution and thus result in increased productivity amongst the work force. Inclined in-feed hopper ensures uniform flow of objects for labeling.